As we are sure you have noticed, The Commonwealth Games are in their final stretch. Much like you we have been cheering on our Aussie's every step of the way, and were honoured to be a part of the celebratory Queen's Baton Relay as it made its way through Toowong on March 30th.
The Queen's Baton Relay is a time-honoured tradition of the Commonwealth Games where the symbolic baton carries a message from the Queen to be read at the opening ceremony. The tradition celebrates both the diversity of the Commonwealth, as well as the community spirit within each country. The baton itself is carried by the nation's top athletes who have or will be competing in the games, so it is basically a golden opportunity to throw a city-wide party while cheering on our Aussie icons.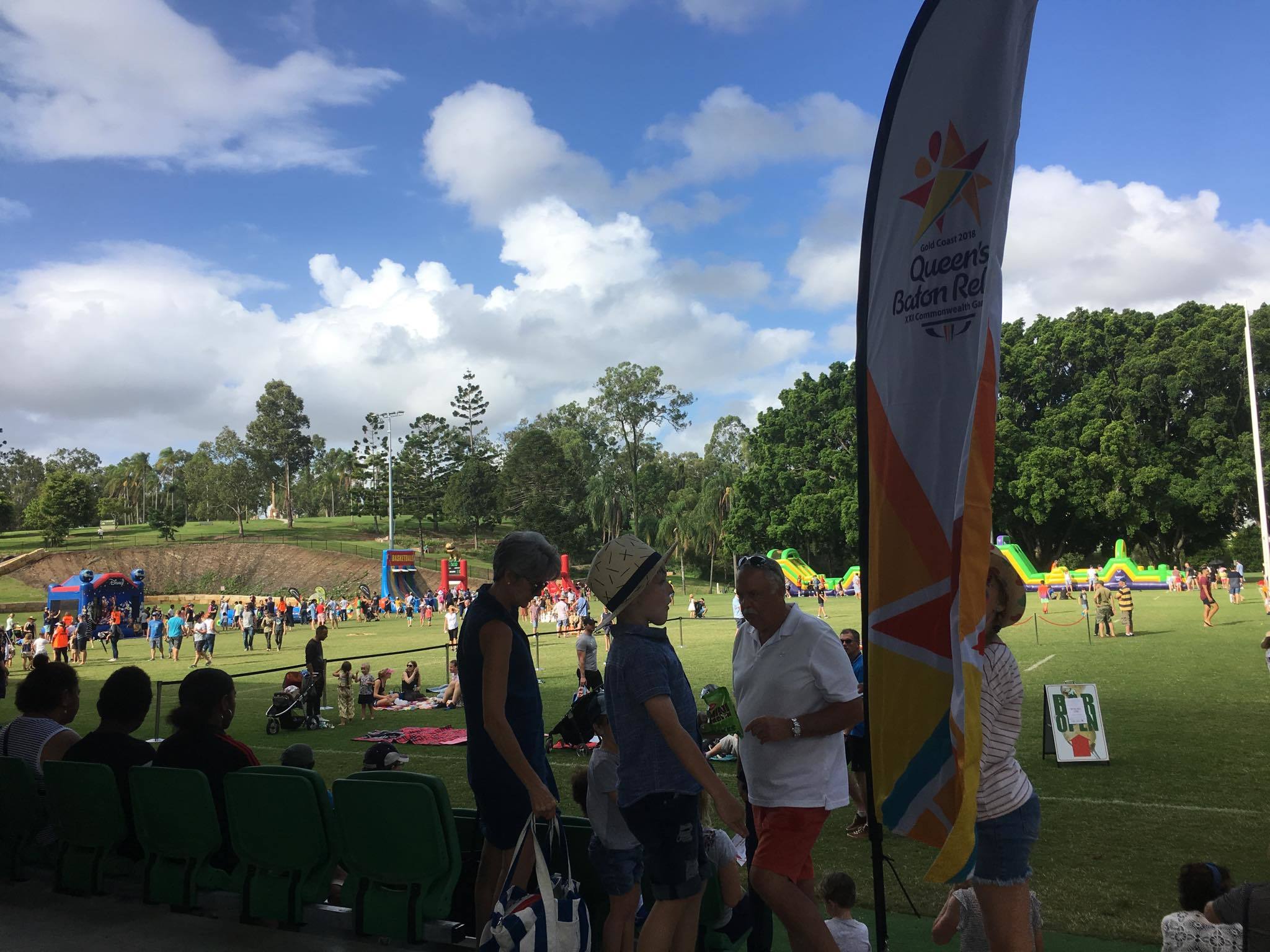 This year the race kicked off along Redcliffe Parade, travelling through Brisbane before ending up in Sherwood Arboretum, cheered on by a huge crowd. Along the way people waited on the streets of Brisbane to catch a glimpse of our much-loved athletes, and that's where we came in!
Figs on Sylvan hosted the Queen's Baton Relay Family Fun Extravaganza this Good Friday, welcoming one and all for a day of sports, avid baton spectatorship, and family fun. The day started at 2:30pm and had a packed schedule of live music, giant games, races, sports, plenty of food, and of course, jumping castles!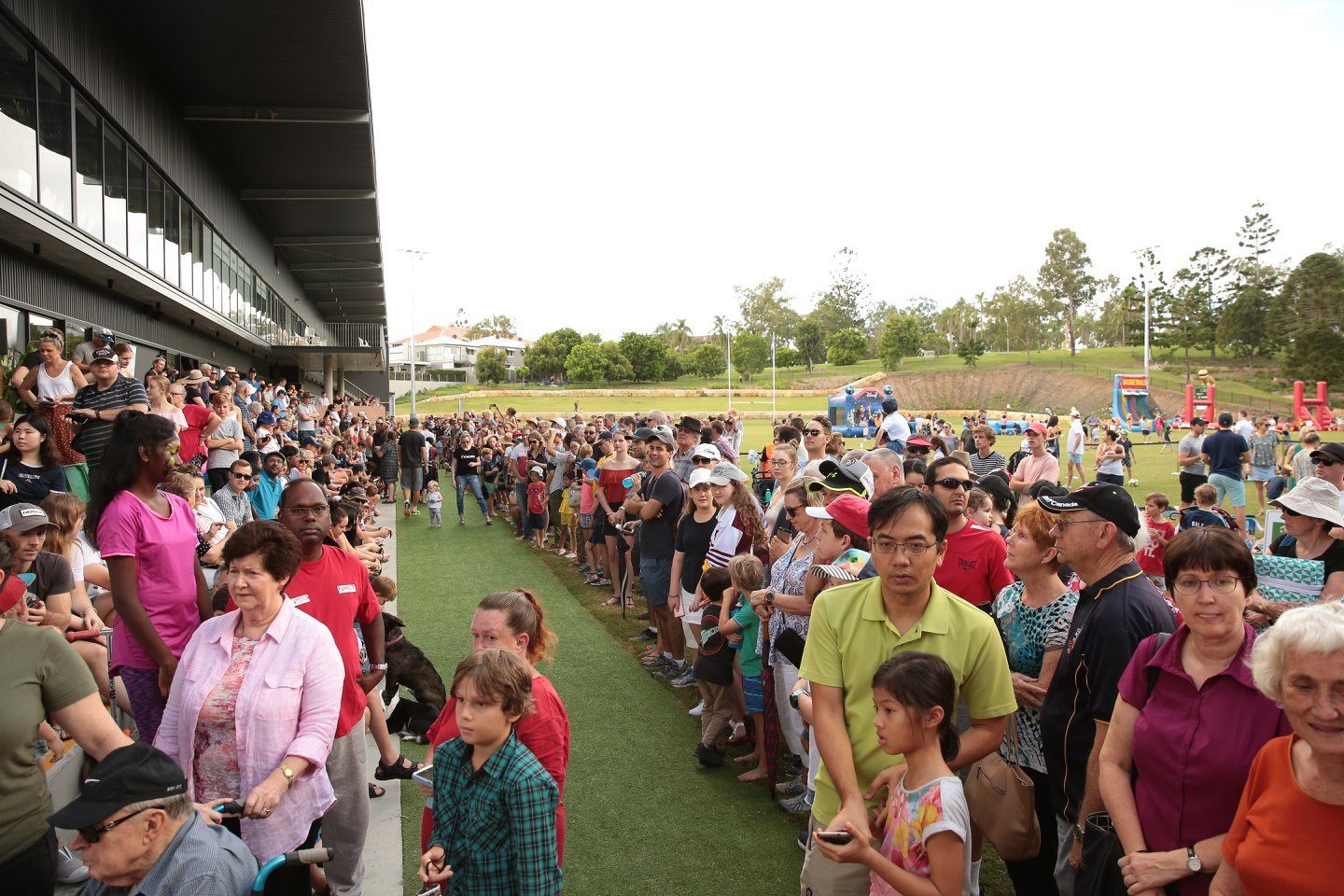 We rocked up with three of our top tier castles as well as our monster "Extreme Inflatable Obstacle Course"to bring an extra level of fun to the extravaganza.
First up we had our Basketball Shootout. With three lanes and three individual hoops, this one was a favourite for some sporty competition. Decked out with nine basketballs the game was on for any three players to go head to head, giving our very own Boomers a run for their money.
This is a great sporting inflatable game at events! Not only does it promote healthy activity, it's great for team building, competitions, promotions and just plain fun!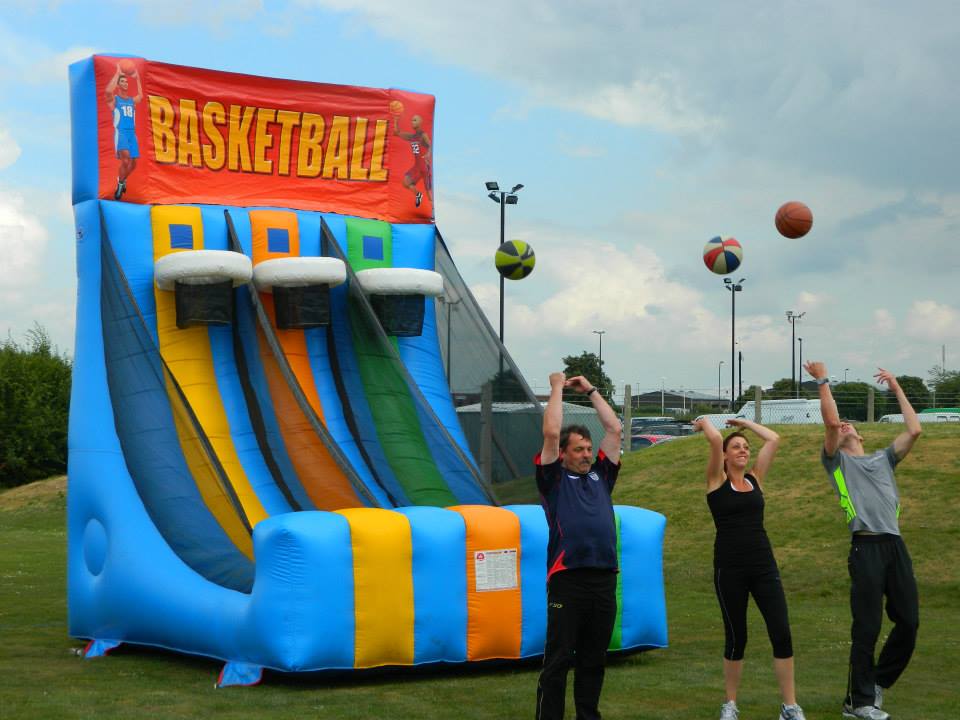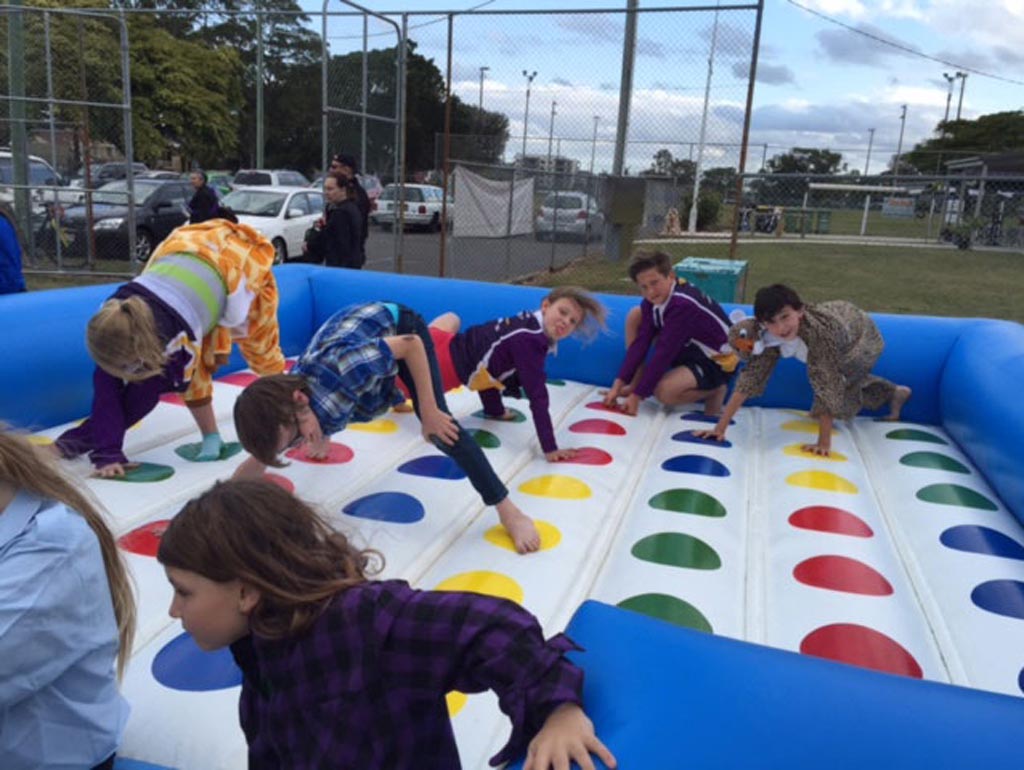 Next up was our legendary ​Giant Inflatable Twister​. Yep, this is pretty much exactly what it sounds like and you will never want to play basic floor twister again.
Everybody loves twister, and with the giant inflatable edition, people could go hard-core and reach for that yellow like there was no tomorrow. The best part about playing inflatable Twister? Knowing that if you fall, you will bounce right back – literally.
To cap it all off, we brought things up another level with our Extreme 30 Metre Inflatable Obstacle Course. While our Aussie athletes were having a jolly jog through Brisbane, Toowong's finest amateur racers were neck and neck for the prestigious honour of beating the course first. Seriously, who needs a gold medal when you have conquered 30 meters of climbing walls, punching poles, tunnels, beams, and giant slides?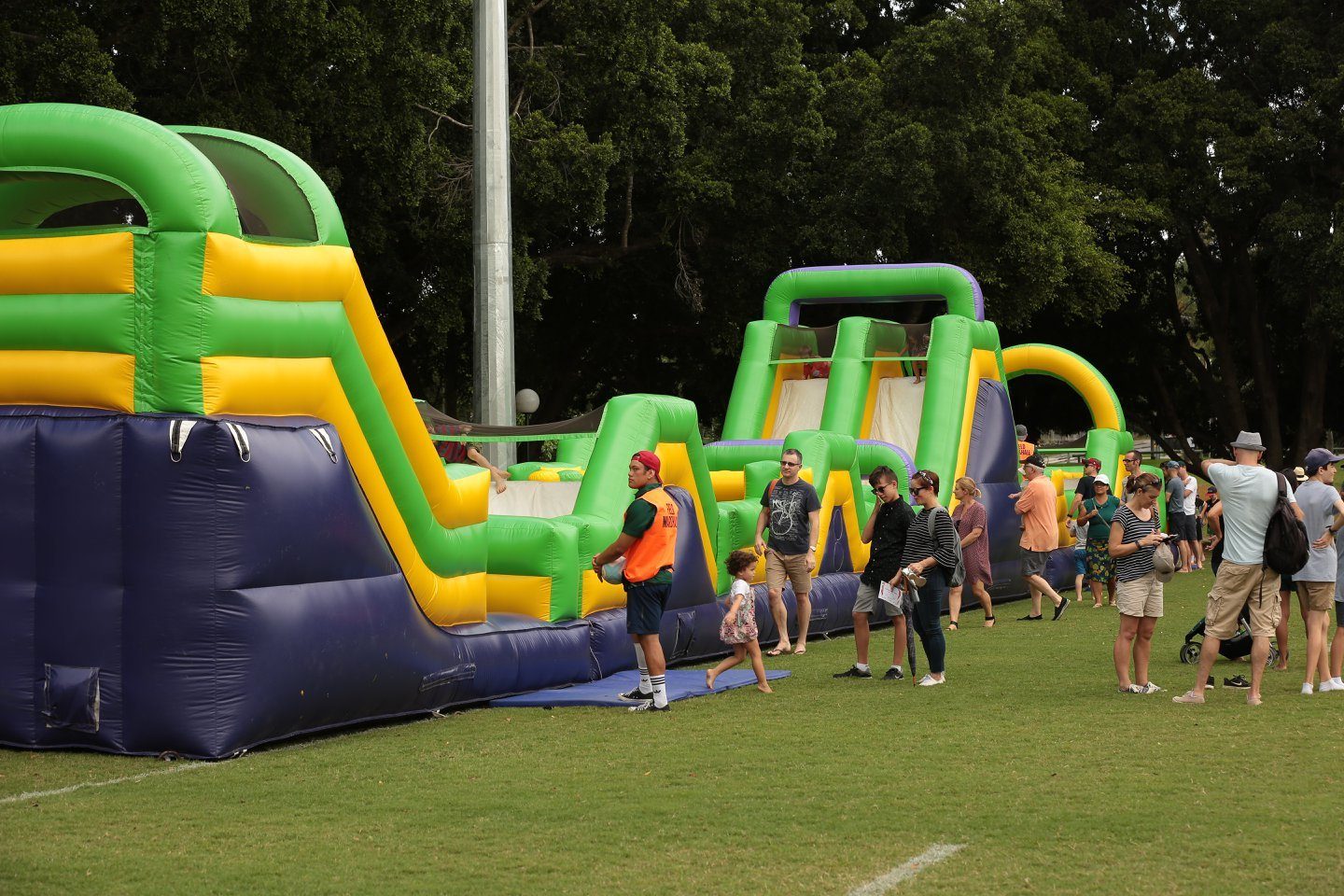 Baton bearer and former Olympian Simon Newcomb ran through the festival mid-afternoon, bringing the moment we were all waiting for. We would like to thank Figs on Sylvan for a truly epic day that celebrated our country's love of sport and our awesome community, we can't wait to see you at the next one!
HOLDING A LARGE EVENT?
Talk to the inflatable experts at Don't Stop The Party about how we can make your event come alive!