There's a lot of popular categories and types of jumping castles that we hire out however the one that has grown to stardom is our range of inflatable obstacle courses. The sheer size and built-in activities can't be beaten and there seems to be no limits on who or where these can be used!
So what is an inflatable obstacle course?
Remember the good old tv show It's a Knockout? Or for you younger folk, Ninja Warrior or Total Wipeout?
A plethora of twists, turns, leaps and bounds all within a confined area and usually racing for time. Well, we've built a similar type of thing but the confines are inside one of our inflatable jumping castles!
There's tunnels to crawl through, vertical poles to weave between, climbing walls to manoeuvre over​, slides to contend with and so much more! No wonder these are our most popular bouncy castle hire!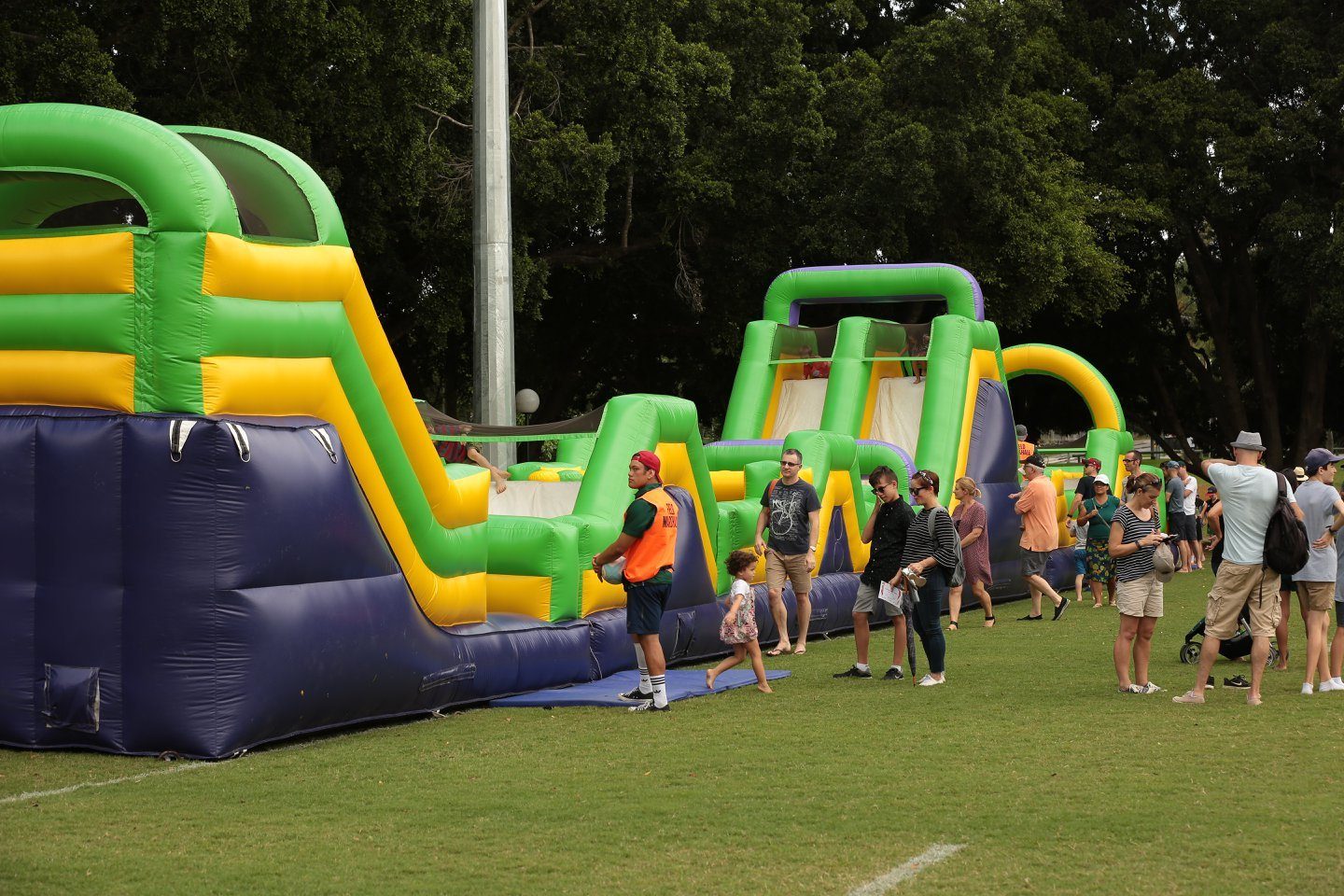 What sorts of events can I hire an obstacle course for?
We've found that our range of inflatable obstacle courses are so popular because they're literally perfect for any type of event provided you've got the space!
We've hired inflatable obstacle courses for:
Sporting events – including golf club presentations, soccer carnivals, football break-ups and more!
Church groups – youth events, special occasions, fundraisers & more
Corporate team building – the perfect way to get your co-workers a little more friendly!
Christmas break-ups – some companies love to throw huge end of year events and our obstacle courses are certainly kept busy!
Community events – raising awareness, gold coin donations etc. Our massive inflatable obstacle courses bring impact to an event through their sheer size and design
Schools – the best solution for large crowds and minimal lines! The amazing thing we find is – these kids never tire out!
Fundraisers – the perfect way to raise money! Pit challengers against each other to race through the obstacle course with the losing team donating funds!
Private events – if you've got the land area, why not pimp our your party at home. We've hired our inflatable obstacle courses for children's birthday's, 18th's, 21st's and adult parties as well!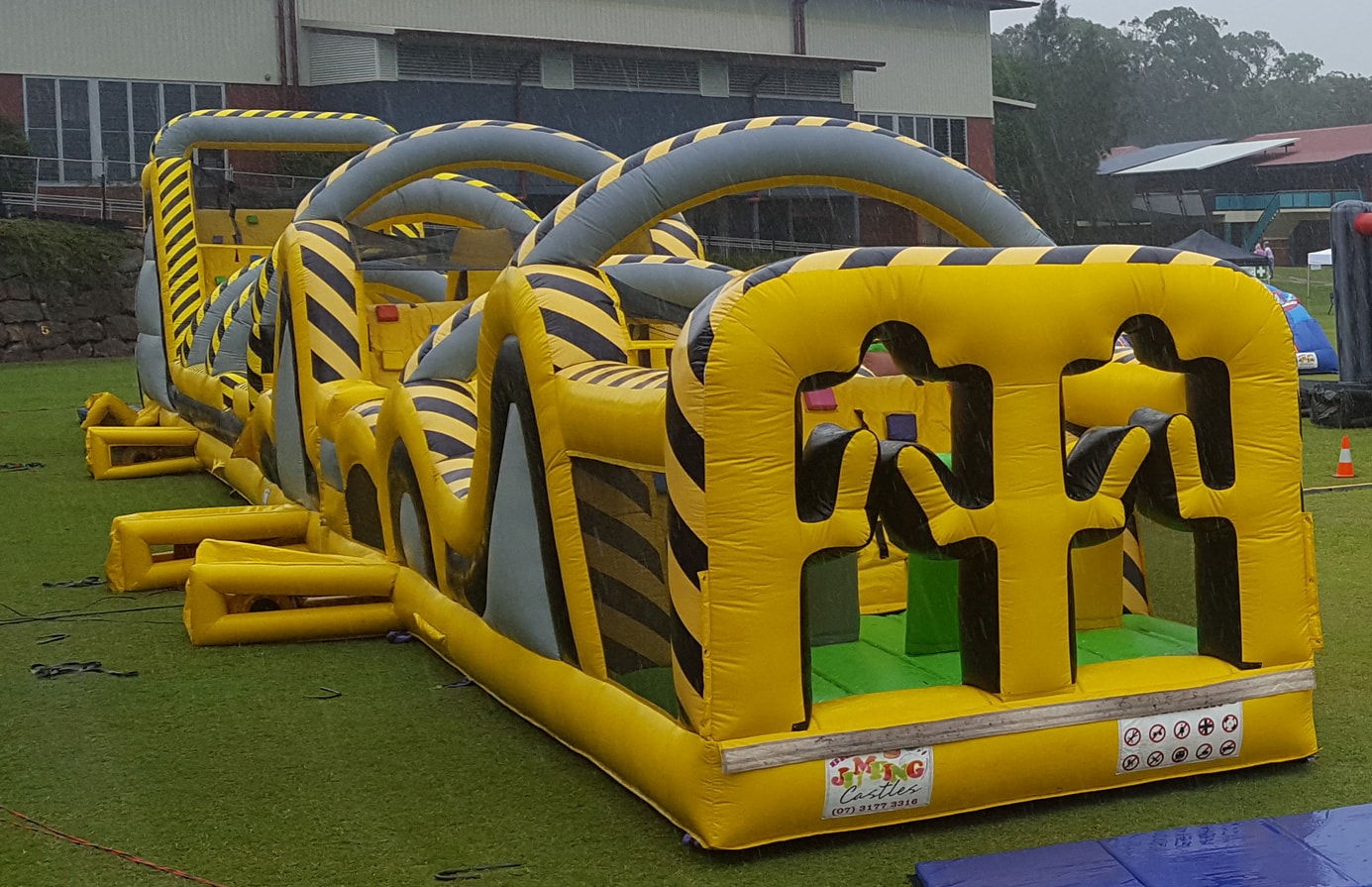 How big are your inflatable obstacle courses?
We have a variety of inflatable obstacle courses for hire and the standard sizing is a length of 15 metres by a width of 3 metres.
Each one o​f these obstacle courses includes punching poles, tunnels, climbing walls, slides and more. If you want extra bang for buck, you can even extend sizing and hire our "Extreme" 30 metre obstacle courses! That's a third of a football field of crazy inflatable action for your patrons!

See our inflatable obstacle courses in action…
Ready to hire an inflatable obstacle course for your next event?
Check out the growing range below. Each product page details sizing, hire price, land space requirements, patron quantities and much more. Click below but be quick! These are booked out every weekend!