Listen up party people! We have just got our hands on authentic wine barrels to take your next event up a notch.
The wine barrel is the focal décor piece you didn't know you needed.
They can be used to sport whimsical floral arrangements, as a place to rest a drink, or simply to add some rustic charm and a unifying theme to your next party.
There are plenty of ways these gorgeous barrels can enhance your event's atmosphere and we are going to take you through three examples to give you some ideas.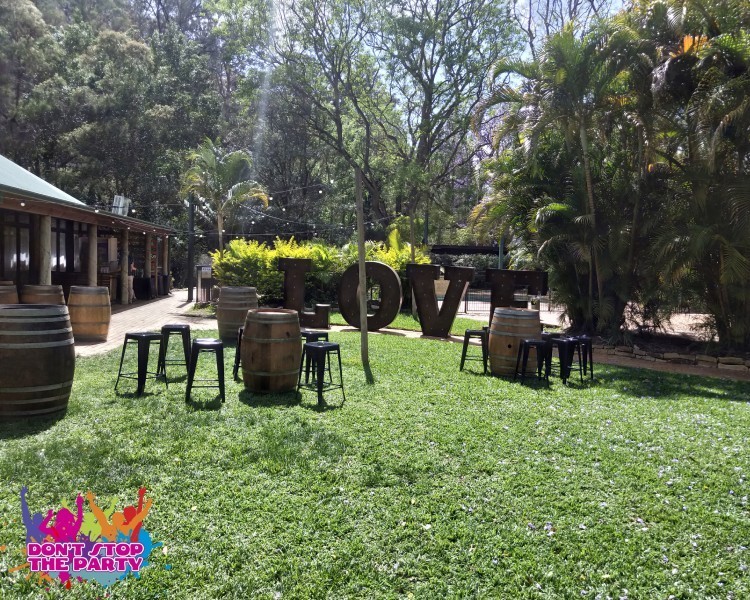 First, we think it's important to give a little history of where these barrels came from. These are authentic wine barrels, coming directly from Australian and American vineyards. As you can imagine, the life journey of these barrels is rooted in wine country, some of them having held quality drops for up to two years.
These American Oak barrels have now been completely restored to add that authentic countryside vibe that has become increasingly popular at weddings, functions, and intimate gatherings.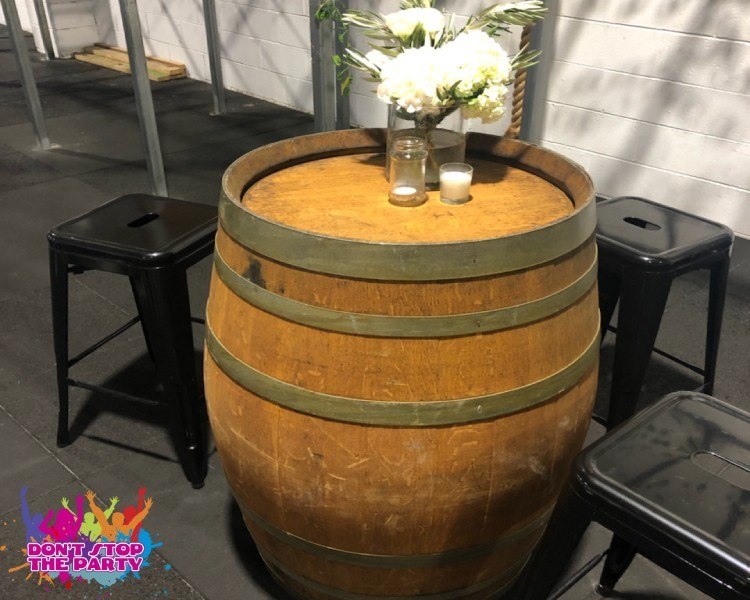 The rustic-farmhouse wedding theme is a gorgeous way to celebrate our Australian countryside at your wedding. It also gives the opportunity to offset any stuffy, ceremonial vibes with a more comfortable, wholesome feel. Usually used at outdoor weddings, a brilliant way to style these barrels is as floral décor pieces.
Just top the barrels with a gorgeous bouquet and some green foliage to tie together a relaxed theme and add that rustic charm. Another great use of these barrels at weddings is to mark the entrance of outdoor receptions.
They are a great place to hold the guest book, lean the menu against, or top with wedding favours for people to grab on their way in or out.
Pair the barrels with barn tables and hanging Edison bulbs at the reception to pull off that sophisticated rustic look, as well as some flowy white fabric and white flower arrangements to lighten up the colour palette.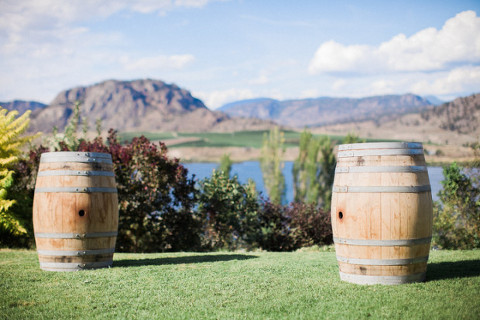 These wine barrels can also be dressed down for more intimate events. A perfect use for them is to create a unifying theme at a backyard party. The barrels can be used as bar tables, seating four people around or more if standing, creating the perfect gathering spot to encourage mingling and conversation.
This setting is ideal for a family barbecue, reunion, or milestone event, giving people a spot to rest their drinks and catch up.
We recommend renting our Tolix bar stools with this type of event, as well as some simple twinkle lights and other functional décor items such as our half wine barrels that can be used to store and cool drinks.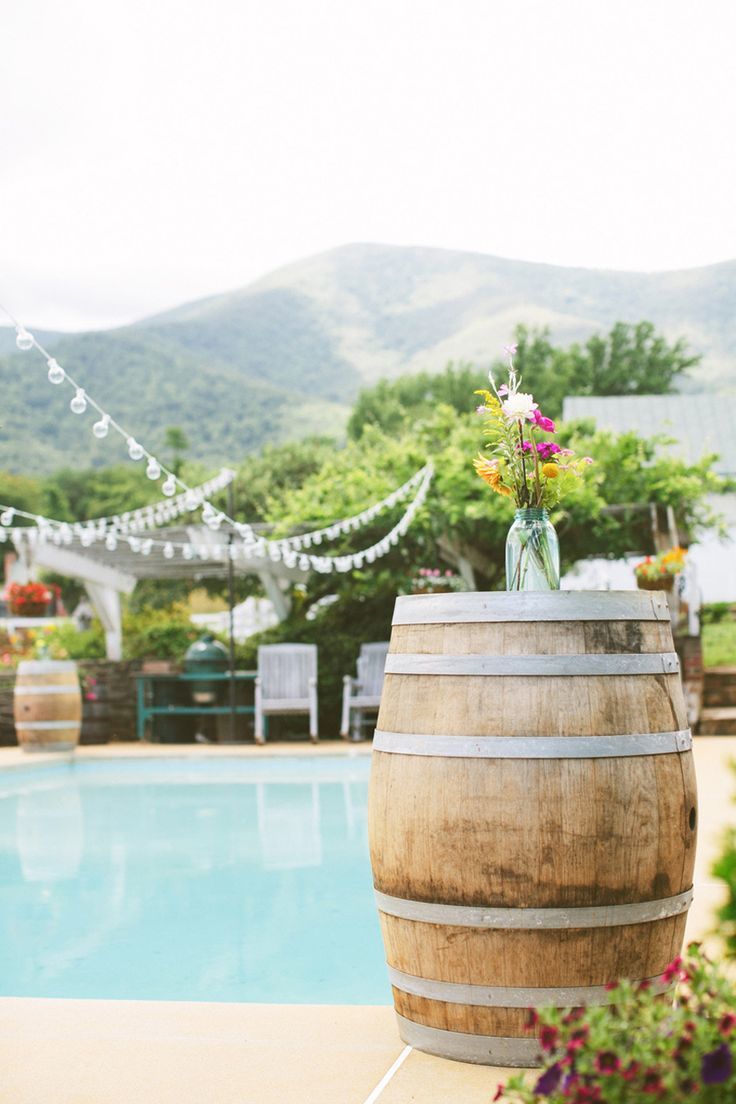 Corporate functions are another event where a social atmosphere is an important thing to construct. Using wine barrels as bar tables is an aesthetically pleasing and effective way to do this. For this type of event we suggest having them stand alone with no stools to create a more energetic vibe and keep the flow of the event moving, preventing it from becoming stagnant. Top the barrels with cheese boards or something similar to provide a reason for mingling.
A creative and visually pleasing idea if there is no bar at the venue is to use two wine barrels as table legs, topped with a sturdy plank of wood. This will give your event a focal point for people to return to and can also be used as a buffet or as a stylish surface for name tags, business cards, or resources.
READY TO HIRE SOME WINE BARRELS?
We have stacks of authentic wine barrels for hire including delivery anywhere in Brisbane!