Exciting news here at Brizzy Jumping Castles with the arrival of another medium bouncy jumping castle for hire. The World of Disney jumper takes our medium range to 12 themes and is already proving a hit at both birthday parties and larger events.
Everybody loves Disney​ and this jumping castle features all of the most popular characters in a beautiful large front panel including Mickey & Minnie Mouse, Snow White, Pinnochio, Tigger, Winnie the Pooh, 101 Dalmations, Dumbo and more!
How big is the Disney jumping castle?
The World of Disney bouncy castle is a medium sized bouncer measuring approximately 4mtr x 4mtr. This is a great size for backyards where space is tight. Take a look at the layout below.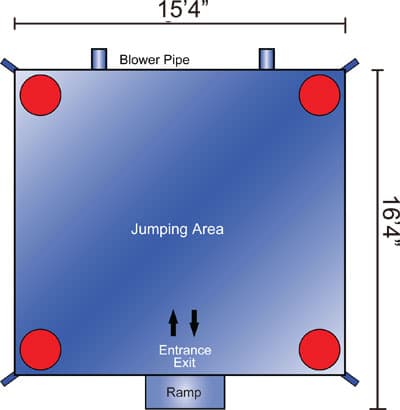 What kind of events can I hire the bouncy castle for?
The beauty of most of our jumping castle range is that they suit a huge variety of events. The World of Disney bouncy castle is great for the younger children that love Disney characters so is the perfect fit for a backyard birthday party.
The jumping castle fits into a tight space, does not need huge access and will entertain the kids safely whilst parents can sit back and relax.
In addition, the Disney jumping castle is also great for markets, fundraisers and community events where large numbers of children are expected. Because of the theme's popularity and so many children that love a mickey mouse jumping castle or Winnie the pooh jumping castle, this is a great selection for generic hire (suits both boys and girls).
Check out The World of Disney bouncer at Eat Street Markets next to our Extreme 30 metre obstacle course.​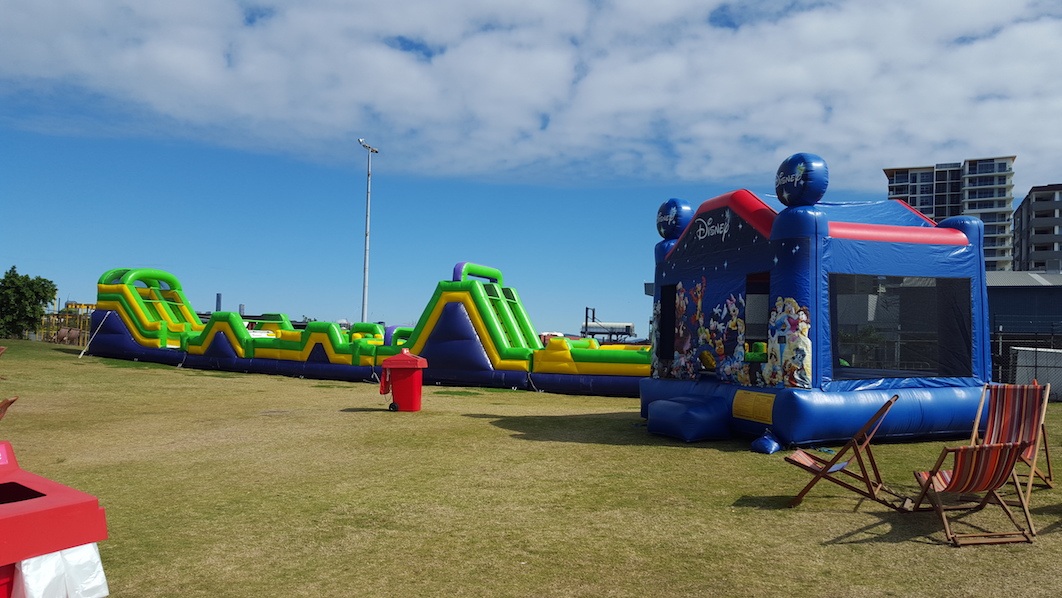 How much is it to hire?
All of our medium jumpers start at $175 for half day hire. This includes free delivery (pending your location), set up and pack up, insurance and our guaranteed on time delivery!
Alternatively upgrade to full day hire for just another $20.​
Don't think the Disney jumping castle is quiet big enough for you? Check our out large jumping castle range here. All come with built in slides and activities for more excitement and adventure!​
Not sure which jumping castle to hire?
Check out our blog post comparing medium and large jumping castles here!