Marquee Hire - Brisbane, Sunshine Coast & Gold Coast
Select from an enormous range of commercial marquees including freestanding structure marquees, pagoda (peak top) marquees and the highest quality pop up marquees in the market.
Available to hire across Brisbane, Sunshine Coast and the Gold Coast for all types of special events including weddings, corporate events, brand activations, sports carnivals, birthdays, receptions & more!
Select your marquee style below for more information on marquee hire.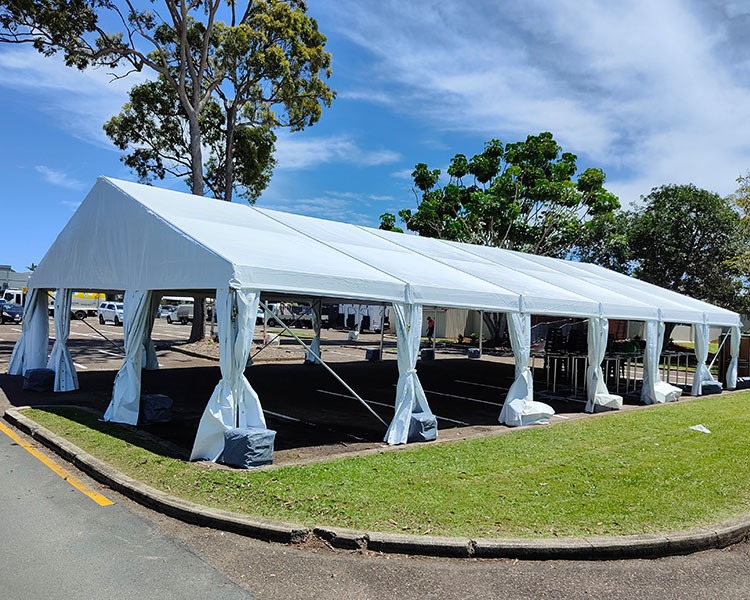 Our range of beautiful structure marquees are available with both white and clear roofs, accompanying walls and a range of other accessories including lighting, flooring, cooling options and more!
Available in 6, 8 and 10 metre spans and built out to any length, these "pavillion" marquees are completely weatherproof and will protect your guests from both the sun and rain. 
Structure marquees are suitable for weddings, corporate functions, birthday parties, sports carnivals, activations, ticketing areas and so much more!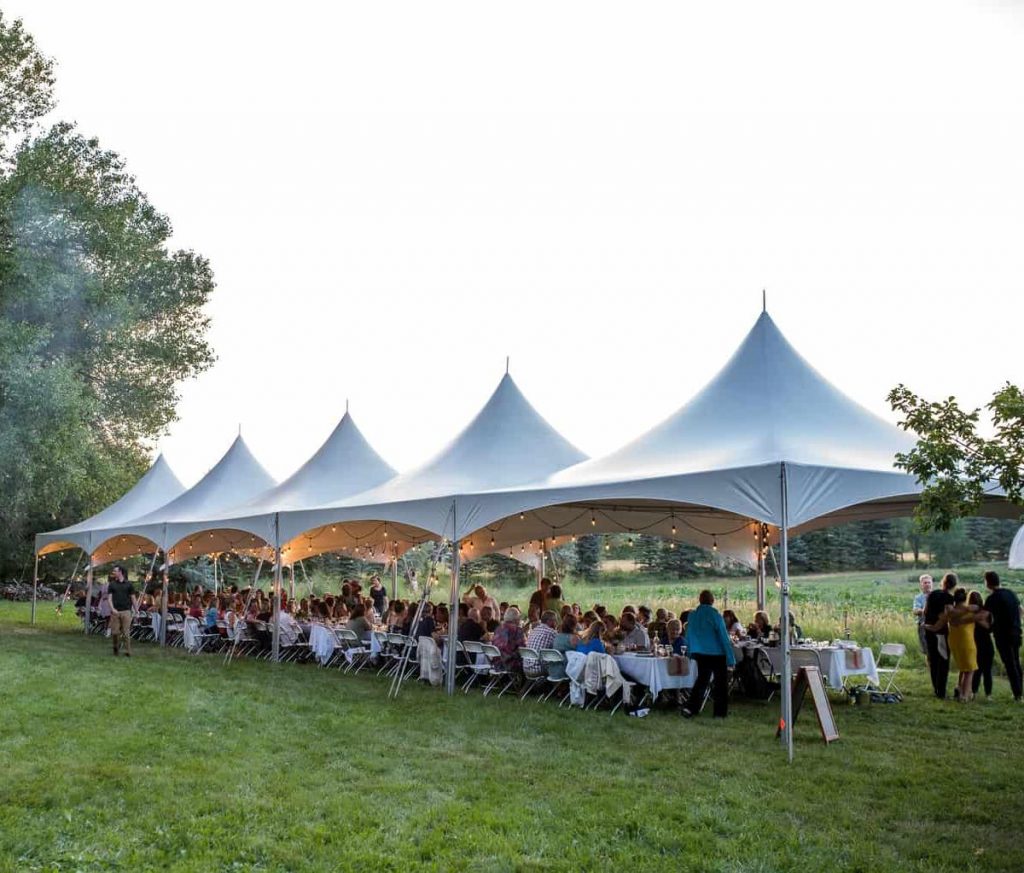 Pagoda marquees or "peak top" marquees are an alternative to structure marquees that are still a heavy duty commercial structure and provide ample space for your guests.
Featuring a striking "peak" at the top of the marquee, our pagoda marquee hire range is available in 3 and 6 metre sizes that can be combined to create any number of different shapes and spaces.
Pagoda marquees are suitable for sports days, birthday parties, parties at the park, speaking functions and more!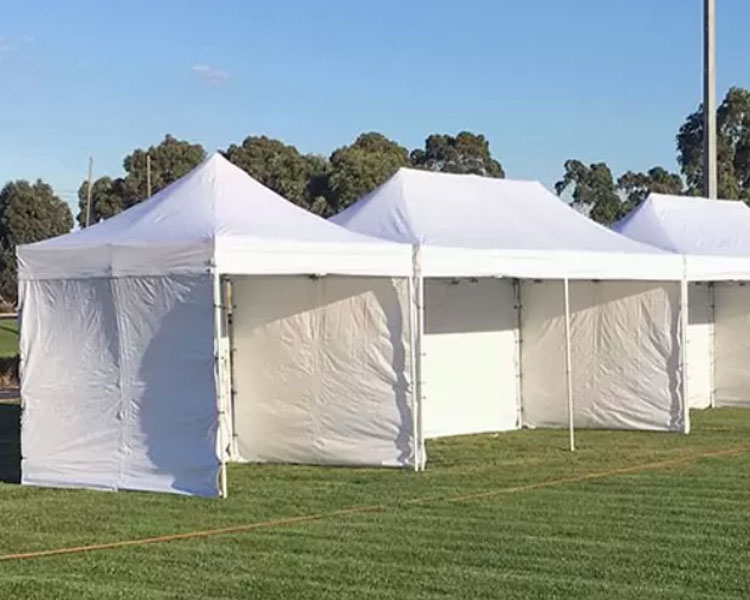 Pop up marquees, also sometimes known as "gazebos" are simple in design and allow for "self-install" as they simply fold out and click into place. 
Whilst not as heavy duty when compared to structure and pagoda marquees, our "DIY" option of marquee hire is still the highest quality available in the market. Thicker legs, thicker canvas, better joins and built to last! 
Pop up marquees are suitable for backyard events, markets, carnivals, fetes, basic shelter, park parties, school events, sports carnivals, event stands and more!
Marquee Hire Gallery - Structure Marquees
Marquee Hire Gallery - Pagoda Marquees
Marquee Hire Gallery - Pop Up Marquees