Party planning is an art and one that can be hard to master. It may seem simple when you get roped into hosting a Christmas party or decide to call your friends over for last minute drinks, but to carry off a successful party there is a lot of work involved. Just a little planning and preparation can be the difference between an out-of-control mess and a successful evening that won't have you cleaning up for weeks to come.
Here we will run you through the basics of everything you need to think about for your upcoming party. Obviously, not everything will apply to every party, for example, if you are throwing a small gathering you probably won't need security, and kid's parties generally don't call for cocktails. This is simply a comprehensive list that will provide you with a how-to guide and checklist to make sure that your next bash runs smoothly.
The Party Guest List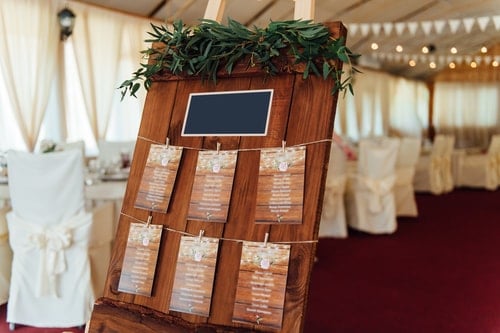 The first step to throwing a successful party is having guests. Who you invite will establish the tone of your party more than anything, so choose who you invite wisely.
This means mapping out who specifically you want to come and making a definitive list. The biggest mistake is to make it an open invite, giving you no control over who will and won't turn up, which ultimately takes away all control of your party.
Another easy mistake to make is forgetting someone important, especially those family members that can just slip your mind but create massive dramas when excluded. Take the time to think about it and make a list so that the only people who show up will be the people you want there.
Party Invitations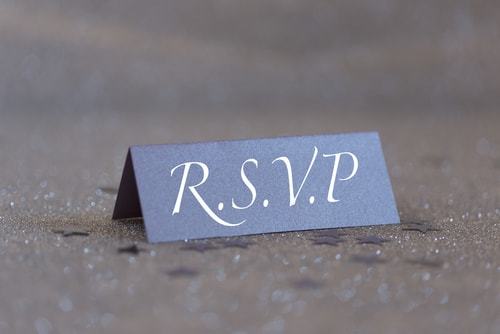 Don't make the mistake of sending out a group message on Facebook only for it to get lost amongst the ever-constant flow of memes and banter. Invites are a good tool to solidify your party plans.
The general rule here is that the more legitimate your invites look, the more seriously they will be taken. A Facebook event is a good option for a casual get together where you don't need to know specific numbers.
If you are hosting a party with a sit-down dinner, your best bet is a formal invitation sent through the mail with compulsory RSVP.
There will always be some that show up unannounced but putting it down on paper means that people have to physically hold and consider the invitation rather than just absentmindedly seeing it while scrolling through Facebook. This makes for a more accurate read of who will and won't turn up.
Plus, written invites are a great way to introduce a theme to your party and give a brief overview, ensuring people don't show up over or underdressed or expect too much or too little in any regard on the day.
Event Timing
When creating your invites and choosing the date, make sure you give both yourself and your guests enough time before the party. Nobody is likely to show up if you are sending out the invites two days before the big night.
On the other hand, if you are organising just a casual get together but send out the invites months in advance, people are likely to forget by the time the date swings around.
Keep this in mind and make sure you choose a date where people are likely to make it. Sunday nights are never a good option for an all-nighter. Also, give yourself time to prepare or your party could end up being a complete mess.
Did you know you can check the availability of our party hire equipment online in real time?
Security For Your Event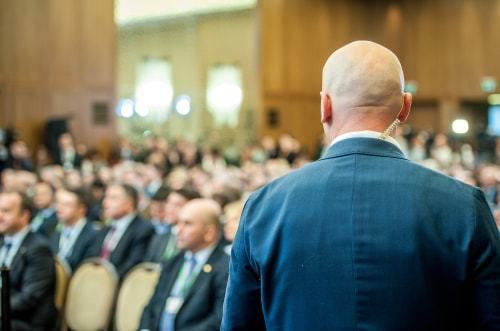 Depending on how big your party is, you might want to invest in some security.
This includes everything from adult supervision at a kid's party, to bouncers at the door. Whether it is a friend, your Dad, or a professional security guard, it is important to determine what is appropriate and necessary for your party.
A basic rule of thumb is to keep a 15 to 1 ratio of guests to hosts/supervisors/security at all times. Keeping that ratio guarantees that the party won't get out of hand, which is especially important when renting a venue that you are liable for or using your own home. There are plenty of great security companies around Brisbane if you think your party calls for a pro, but even calling upon close friends and family to keep an eye out can ensure your party runs smoothly.
Party Venue
Picking a venue is an extremely important part of the party process. Whether you are hiring a hall, booking a function room, or using your own home, there are a number of things worth considering when finding the perfect space.
Whether indoor or outdoor, the temperature is an important thing to consider when looking at venues for your party. A party in a hall in the middle of summer can be horrendous if you have nothing to cool your guests down, just as an outdoor party in winter can have them huddling in a corner for warmth. Check if your space has air conditioning and, if not, make sure you hire whatever is most appropriate to keep your guests happy. Patio heaters are a perfect option for garden parties, and just a simple fan can do wonders in summer.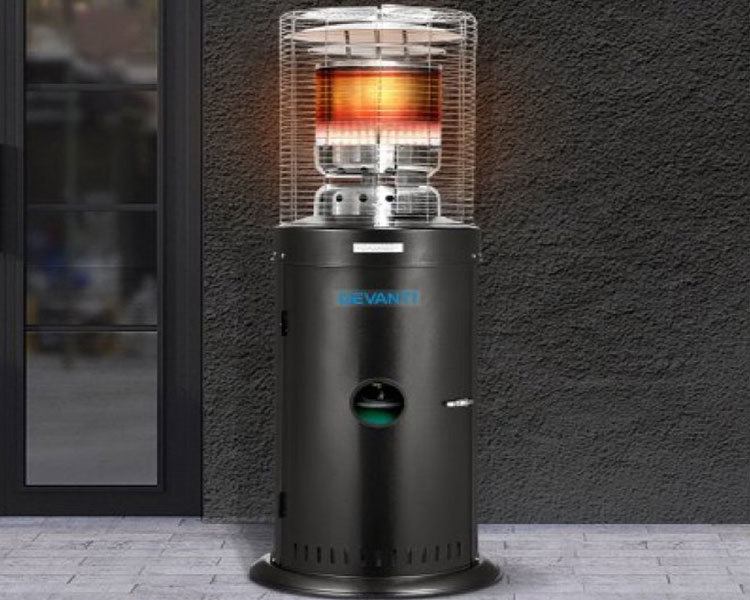 The most important part of finding a venue is ensuring it will fit all of your guests. You don't want an over-crowded room, but empty spaces everywhere don't create the right vibe either. Estimate how many guests you will have and make sure there is enough space for everyone to comfortably fit. A good idea is to separate the space into different areas, with a dance floor and a seated area being good places to start. This provides your guests with options so that they can choose where to spend their night, making them more comfortable.
Another great area to designate, especially in an outdoor setting, is a smoker's area. It is a fact of life that there will be those who wish to smoke at your party and it is best to designate a space for it ahead of time. This ensures that you don't end up with cigarette butts all over the venue and a smoky haze throughout the night. Make sure you also keep in mind the dimensions of anything you want at your party, it would be a shame to have to go without your dream jumping castle just because there isn't enough space!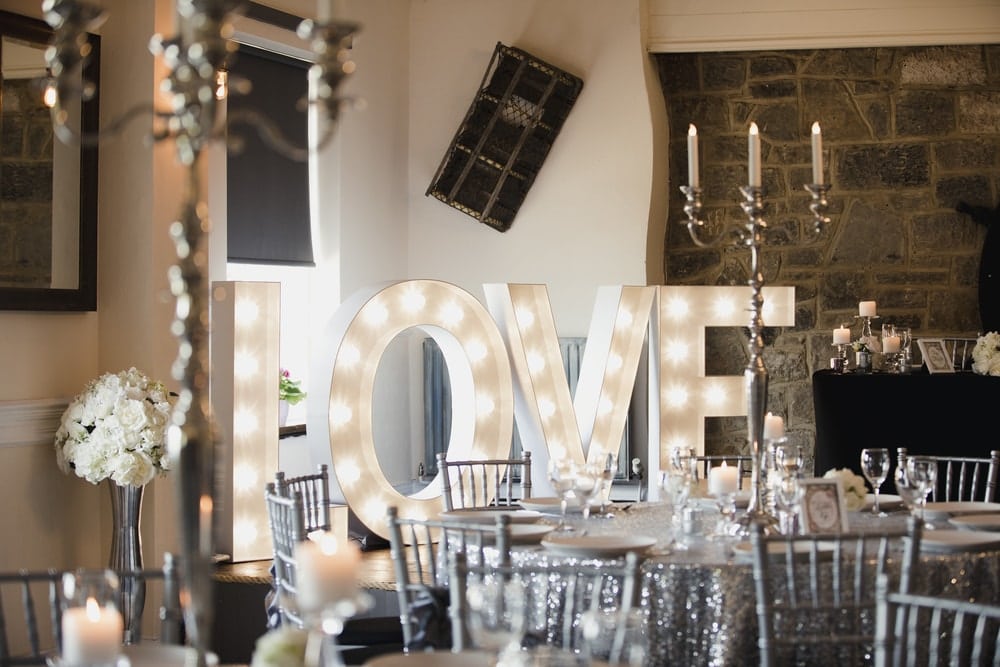 The worst thing for guests at a party is not having enough seating. People need a chance to rest their feet, but you also don't want the whole party sitting down at once as this creates a sleepy vibe, which is never what you want in a night out. Having chairs for just over half of your expected guests will provide ample opportunity for them to rest their feet while keeping the sitting to standing ratio on point.
If you are having a sit-down dinner or something similar you will, of course, need to ensure there is enough seating and tables for all of your guests, plus 10%. This 10% buffer will ensure that even if there are stragglers and those who definitely did not RSVP, you will still have a place for them. Other often overlooked furnishings that are integral to a good party area are plenty of surfaces. This can be bar tables, coffee tables, banquet tables or any other sizeable surface people can gather around and rest their drinks on.
If you are hosting your party outdoors, protection from the elements is a must have. If you are hosting during the day, the Australian sun can be a killer, even in winter, so hire a marquee or something similar to give your guests some respite from the blaring sun.
Don't think you can get away with no cover at night, a garden party under the stars is a beautiful idea but a drizzle of rain can cut your evening drastically short. It is worth getting some coverage no matter what the weather report says, just in case.
​​​​​Confused about marquee hire?
Check out our guide to hiring the right type of marquee for your event >
Seems simple, but an often-overlooked necessity is accessible facilities. If you are hiring a venue, make sure you check out the loo situation before you commit, if there is only one shared toilet at the back of the room for a party of 50 plus people, you may have to reconsider.
For home parties of this size, you may not want all of your guests trudging through the house and getting lost or peeping into bedrooms, so hire a few port-a-loos to make everything a bit easier. If the event is small, just make sure you give the bathroom a good clean, have some air freshener on hand for guests to use, and put up signs so you don't have to constantly give directions whenever somebody needs the loo.
Party Food & Drink
A party without food and drink is, quite simply, a massive let down. It doesn't have to be a feast, but if there isn't at least a bowl of chips floating around you will most definitely have people sneaking away early for some cheeky Nandos, leaving your party as empty as their bellies. There are a few things to organise when it comes to feeding a party of people, and multiple roads you can take to provide this basic party necessity.
The easiest but dearest option is catering. If you know how many guests you are likely to have, you can ditch the hard yards and hire a caterer. This is a fool-proof way to make sure everyone is fed while allowing you the freedom to enjoy your party. Caterers will ensure that the food is good quality, make enough to serve the number of people there, and handle all of the messy clean-up after. This route does come at a price, but if you are hosting a formal dinner for a large party it is well worth it.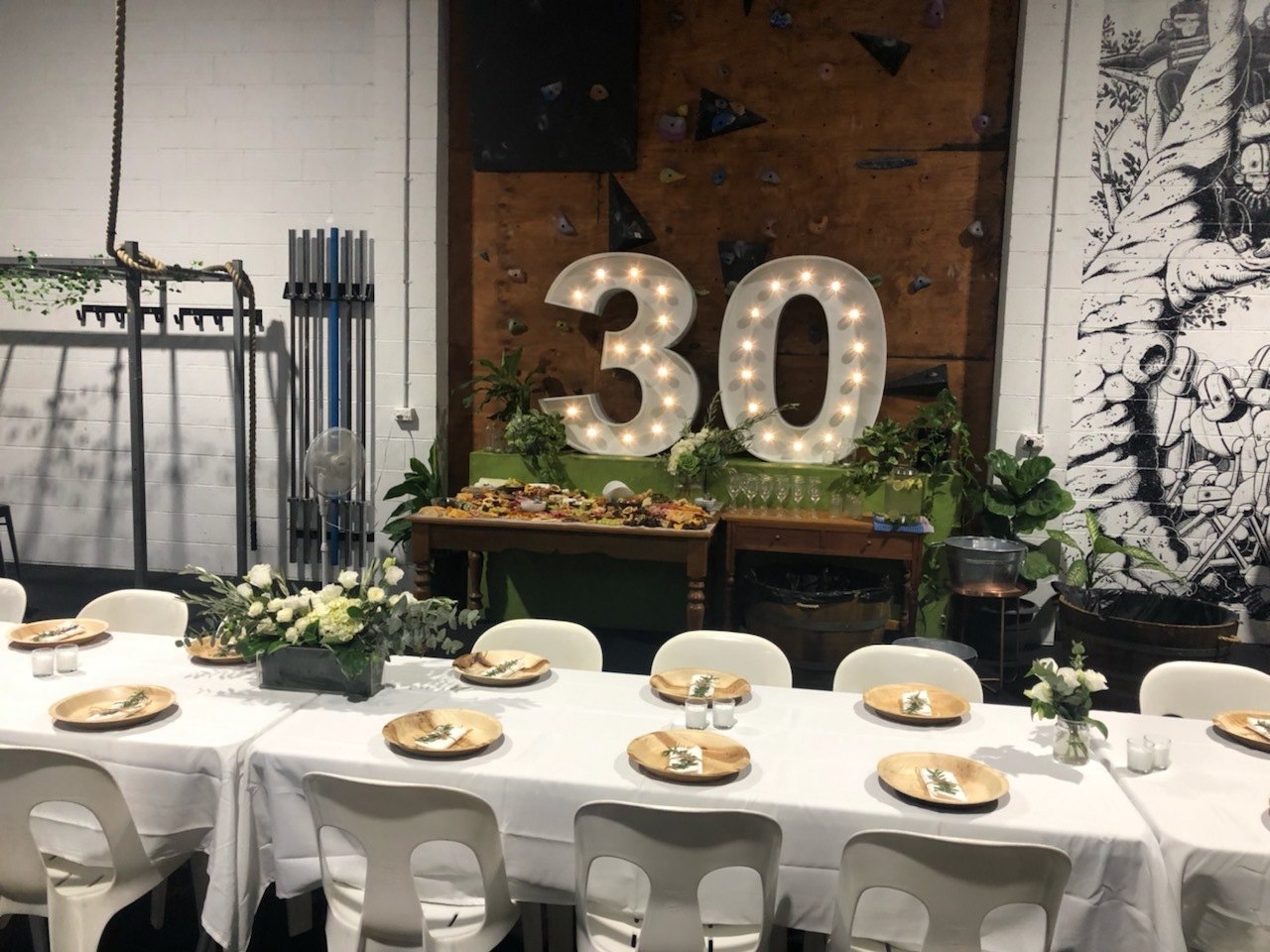 If you are going the DIY route, you will have to organise a few things for yourself. After deciding what you would like to serve, you must then figure out a way to serve it. A great easy serving technique is a classic buffet-style spread. Lay all of the party food out on one or more tables, and intermittently take a platter around to your guests. You may need to hire serving platters and a whole lot of tongs, but this is definitely cheaper than catering.
The hardest part of providing your own food is the preparation. You need to ensure that you have made enough food for all of your guests, that it is coming out at the right time, and that it tastes good. If you are lacking in cooking skills it is ok, you can't really go wrong with cheerios and party pies, just don't keep your guests waiting. Food should be available within the first hour of your party, any longer than that and people get antsy.
Try to stagger the arrival of food throughout the night instead of introducing it all in one wave. This will keep your guests grazing which will satiate their appetite throughout the party. If you would rather enjoy your guest's company than slave away in the kitchen, a great option is a good old BBQ. This will create a focal point as people love gathering around a barbie (and who knows, you might even get away with someone else volunteering to do all the work!).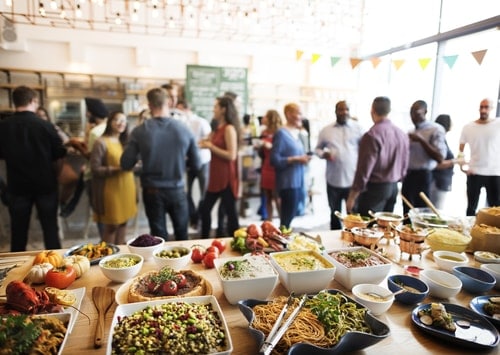 Keeping food at the right temperature is paramount for tasty hors-d'oeuvres. I think we can all agree that there is a world of difference between a crunchy and hot party pie, and a stale cold one that is left on the platter at the end of the night.
Same goes for a melted ice-cream cake. Controlling the heat and chill factors of your food comes down to timing and preparation. Make sure you have a few rented bain-maries if you will be serving a heated banquet throughout the night and keep the ice-cream cake in the freezer until you are ready for it.
Another great tip is to stagger your heated nibbles throughout the event. Bring out the party pies in rounds, each freshly baked, so you don't end up with a plate of limp, cold pastry by the end of your party.
Don't think you can get away with serving only food on the night. Drinks are important at any party, from hydrating hyper kids after a jumping castle workout, to providing a social buffer for ill-acquainted adults. It is important you set up the expectation of drinks when you send out the invites.
A classic rule of thumb when it comes to parties with alcohol is that, if you decide to make it BYO, the host provides non-alcoholic drinks and mixers for their guests. If you are going to provide alcoholic drinks, there are a couple of rules of thumb to follow.
Make sure you have plenty of drinks to go around for the entire length of the party. This means stocking up on the basics like beer and wine so that they are always on hand (plus, they are a whole lot cheaper than spirits).
If you want to serve spirits, be mindful of people making their own drinks.
A common trend at parties when people hear 'free bar' is to go ham on the sauce and end up needing a taxi called because they have fallen asleep in your veggie patch. Hiring a bartender (or recruiting a friend as one) is a good way to avoid this scenario.
Another option is to hire a Slushie Machine to make the cocktails, this way you get to control exactly how much alcohol is in the entire batch.
The most annoying thing for the host is when people keep asking you for another drink. You end up running backward and forward and becoming the personal server of every guest at the party. This can be avoided in a couple of ways. If the event is large enough and calls for it, then you can always hire waitstaff, but for most parties, a self-serving station is more than appropriate.
Set up a bar with glasses at one end and drinks at the other. Beers are perfectly stored in eskys or if you want something more visually pleasing, some half wine barrels filled with ice. Make sure you have a couple of bottle openers and corkscrews at the ready so that people don't have to ask you for a thing.
Party Theme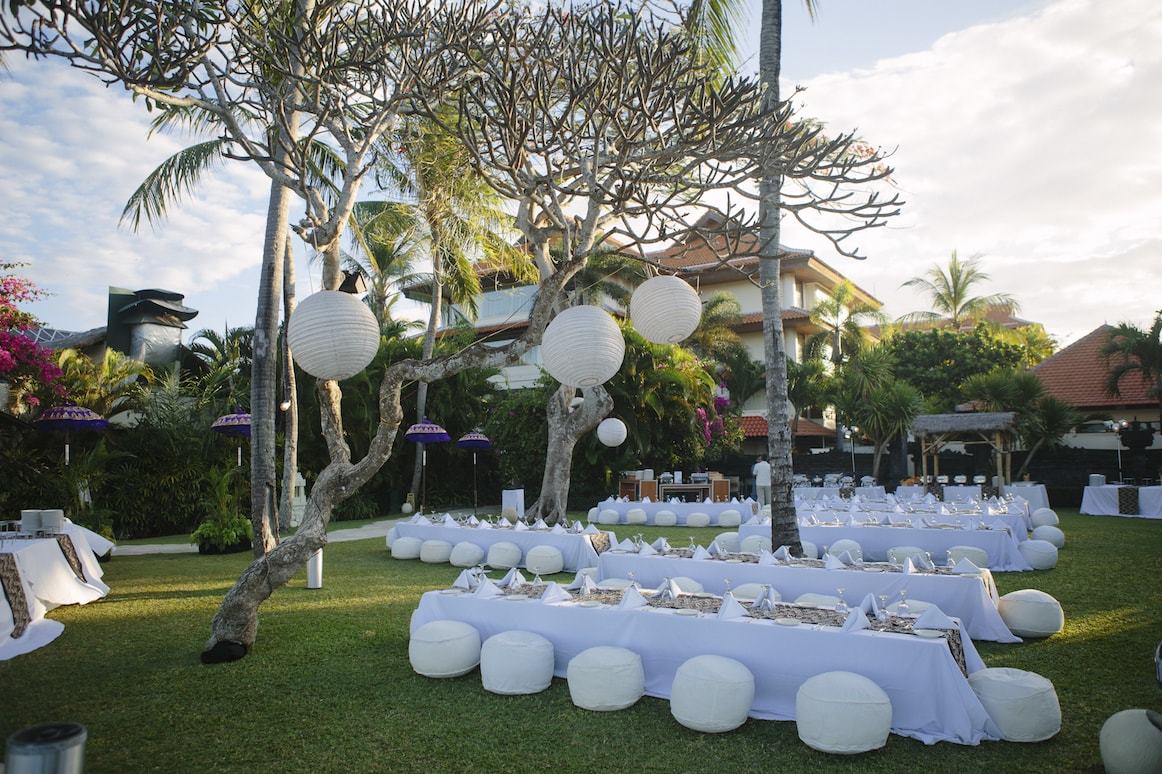 Depending on the type of party you have, a theme can make all the difference. Themes obviously do very well at children's parties and are easy to pick based on their favourite book/show/movie of the month. For adults, themes can be a touch trickier to settle on.
A good way to decide on a theme is to look online for inspiration and picture what you want your event to look like. If the aesthetic fits with any one theme in particular, then you know what to go with. Having a theme is also a great way to set up an expectation for your event and give your guests some understanding of what they are walking in to.
Event Entertainment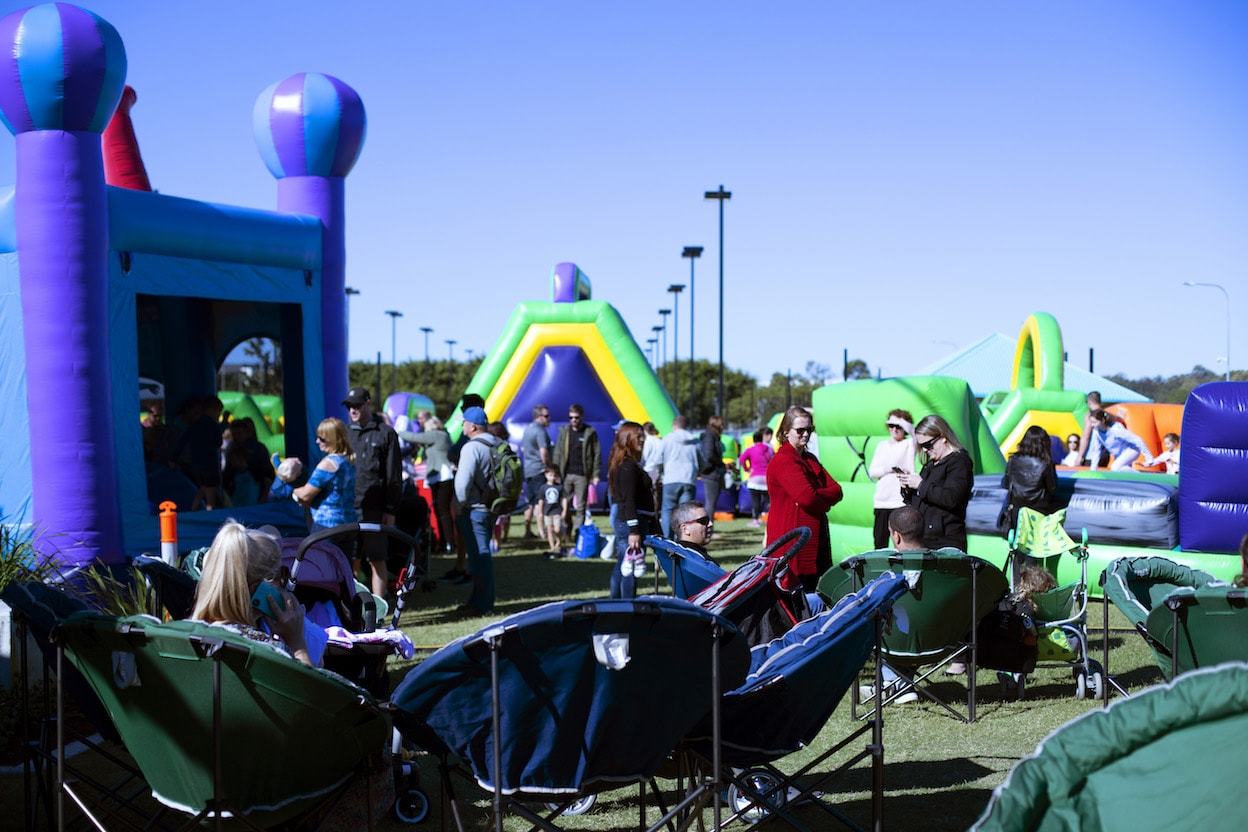 Good entertainment is the perfect way to liven up your event, especially if you are worried the guests may get bored or restless. For kid's parties, this is a given, you have to have games, goodie bags, and if you have a jumping castle your kid will think you're a superhero (did you know we have over 60 inflatables and jumping castles available for hire?). For more mature aged events, entertainment is more or less optional. Having something like a band or DJ provides a great focal point for the party, giving people somewhere to direct their attention if there is ever a lull in the conversation.
Another option is to prepare some party games. These can coincide with a theme if you have chosen one, but if not, photo booths always do well. Another cute idea for a sit-down dinner is to put little games on each table such as Jenga or cards so that people can play at their leisure.
You might also want to hire a photographer so that people can have something to remember the night by. The only must-have entertainment for nearly every party is music. Even if it is just a playlist, some soft tunes in the background make the difference between a comfortable silence and awkward crickets.
Decorations For Your Party
Every party needs a little bit of flair to spice the place up. If you are hiring out a swanky space then the job is done for you, but for an event at home or at a basic venue there is a lot you can do to dress it up.
Lighting is always a key way to decorate, with strung lights and fairy lights currently in style at most events. For kid's parties, streamers and balloons are your basic go to, but it would be understandable if you want something more understated than that for an adult event.
Wine barrels used as bar tables are a great way to introduce some décor items in a functional way and topped with a flower arrangement they can make gorgeous statement pieces. The real key to decorating your event with style is to make sure that everything is clean, tidy, and consistent. Even if you are going for the rustic or eclectic vibe, make sure that all of your mismatched elements are consistent throughout so that the style of the event is clear.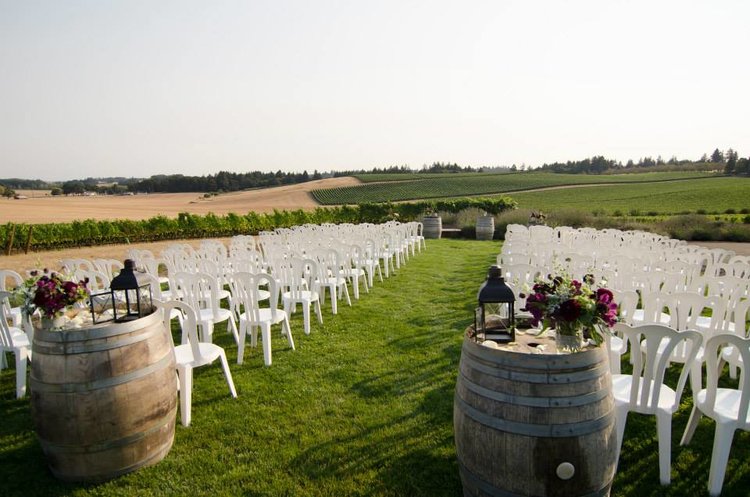 Event Budget
No matter what type of event you are throwing, it is always worthwhile to set a budget from the get-go. This will ensure that you don't overspend on the small stuff and that you keep track of all the expenses that can add up when planning a party.
As soon as you decide you are hosting an event, have a dollar figure in your mind of how much you are willing to spend. This can always be changed later, but having that fixed amount keeps things in perspective. Plus, it automatically makes you think more about what you are spending so that you don't waste money on all the tiny details that, though individually not much, can take up a large chunk of your budget if you get carried away with them.
Timeline
Last but not least, every party needs a plan. This can be as detailed as a printed out itinerary for guests, or as simple as a vague idea of when you want to start rolling out the food. The important thing is that the event isn't aimless. For kid's parties, an order of events is essential so that as they tire of one thing you can quickly grab their attention with the next activity, with time flexibility being key here.
The same can be said for other parties. If your guests seem to be enjoying themselves there is no point rushing them into an activity, and if they are getting bored earlier than you would have thought you might want to start the next step a touch early. The main thing is to have a basic plan so that the evening isn't totally directionless but to be flexible enough so that people enjoy themselves.
That is our complete and ultimate list of all the main things to think about when hosting your next party! If you have any questions, please feel free to give us a call or check out our other articles for more inspiration for your next event!
Need a Quote for YOUR next big event?
Check availability, quote, book and pay for hundreds of party hire products directly online 24/7